Client: IHOP
Desinger: Andrew Diemer
Agency:
Droga5
IHOP Pancizza

For National Pizza Day, IHOP wanted to introduce a new circle-food: the Pancizza. It's just a big pancake in a box. I designed all of the packaging as well as multiple 'smiling pizza chef' illustrations for this project.
Fast Company's Cale Weissman was a big fan.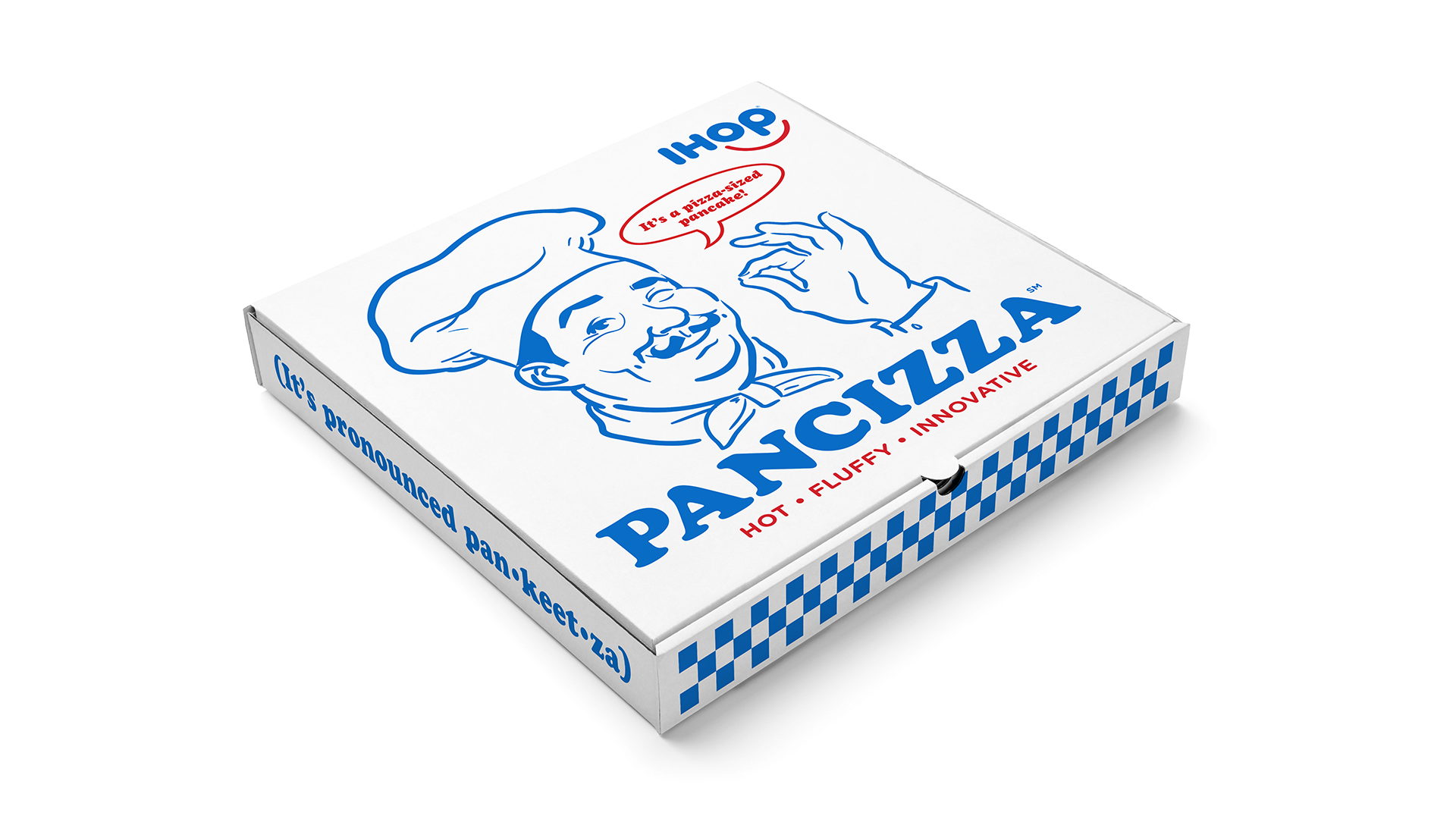 Packaging Design


One of the most iconic components of any pizzeria is the pizza box. Clients had an interest in incorporating the design vernacular of the neighbohood pizza shops that exist all over New York City. As a lifelong pizza lover myself, I took the opportunity to bring my immersive knowledge of NYC's pizza scene into the design language.

Checkerboards, quippy sayings, and of course the smiling pizza man were all opportunities for us to establihs ourselves as a legit Pancizzeria, selling Pancizzas to the adoring public. Components of the packaging design were also utilized for the design of the space itself, which took over a pizzeria in New York City on National Pizza Day.
Pizzeria Takeover


Touching down on Bleeker Street, next to the famous Bleeker Street Pizza, The IHOP Pancizzeria was establihsed. Met with a line of hungry patrons, we were able to create a new experience for the IHOP brand that supported the fun-loving campaign work we had been making at Droga5 for some time to this point.