REASONS TO LIVE
VOLUME 1

Inspired by lived experiences in Therapy and my personal Mental Health Journey,
REASONS TO LIVE - VOLUME 1
is a compilation of messages to my younger self. A zine for troubled minds with troubled thoughts. Proceeds benefit
The Trevor Project
.
Eligible Bachelor
Eligible Bachelor
is a physical attempt to examine the online dating phenomenon in the 21st century; for me it was an honest attempt to find love in a hopeless place, and a great journey of self exploration.
Email the Eligible Bachelor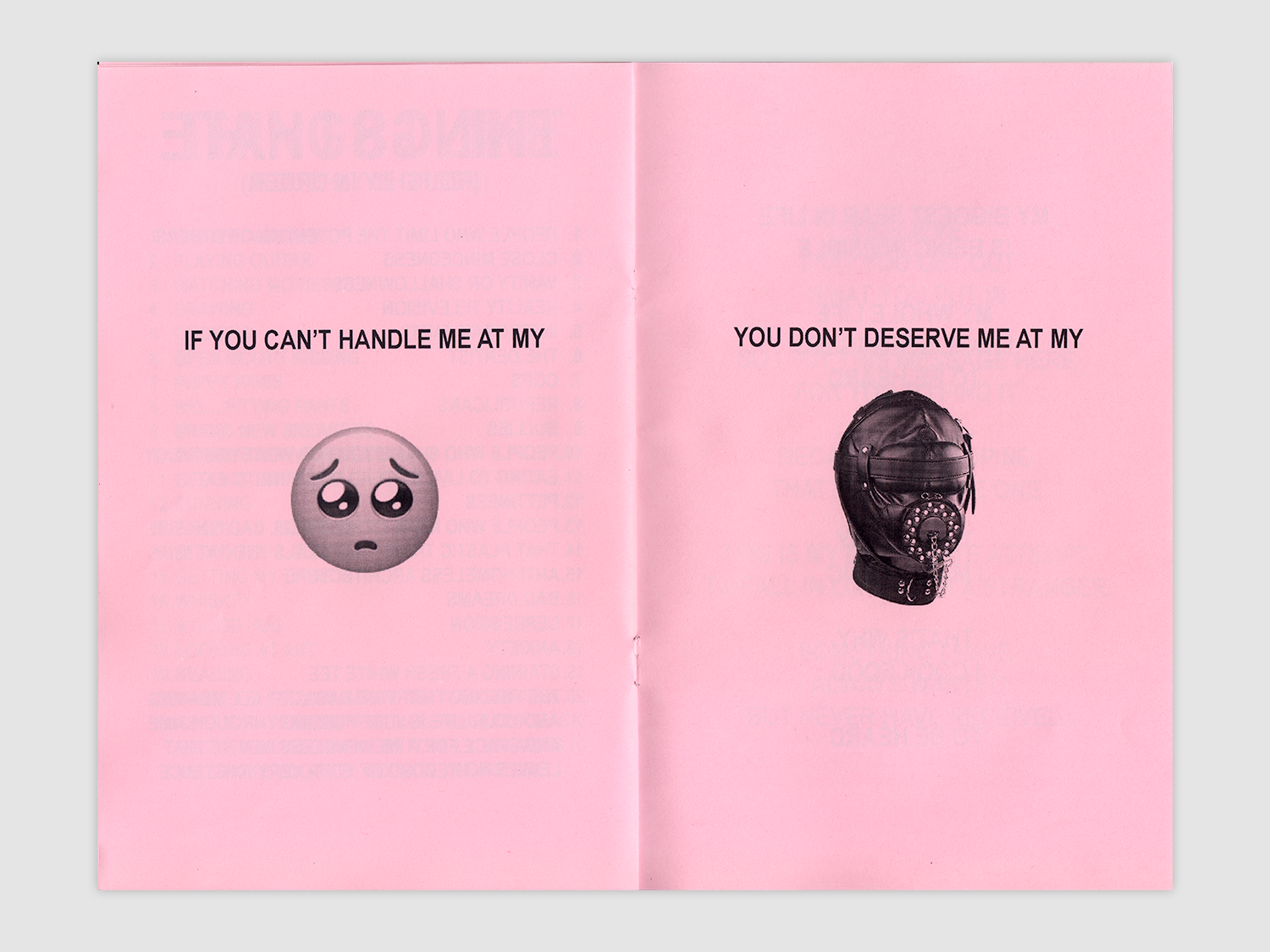 Life Is for Living

Life is for Living is the collected memories and ephemera of my maternal grandfather Jerome Kerwin (1930-2016). Completed before his death, this volume lives on as a commemorative tome within the Kerwin family.

Love you Granddad.