Zine Library

Visible on this page is a collection of zines I've made over the years independently, as part of a group, and even for clients. Zine making is an integral part of my design and illustration practice, and I have been making them since about 2014.

This body of work, and my experience as a zine maker greatly informed the design and content of my course Making and Breaking the Zine (2023–Present) hosted by Index Space. These zines, unless otherwise noted, are not currently for sale. They may contain spelling, grammar, and typesetting errors, these are all intentional.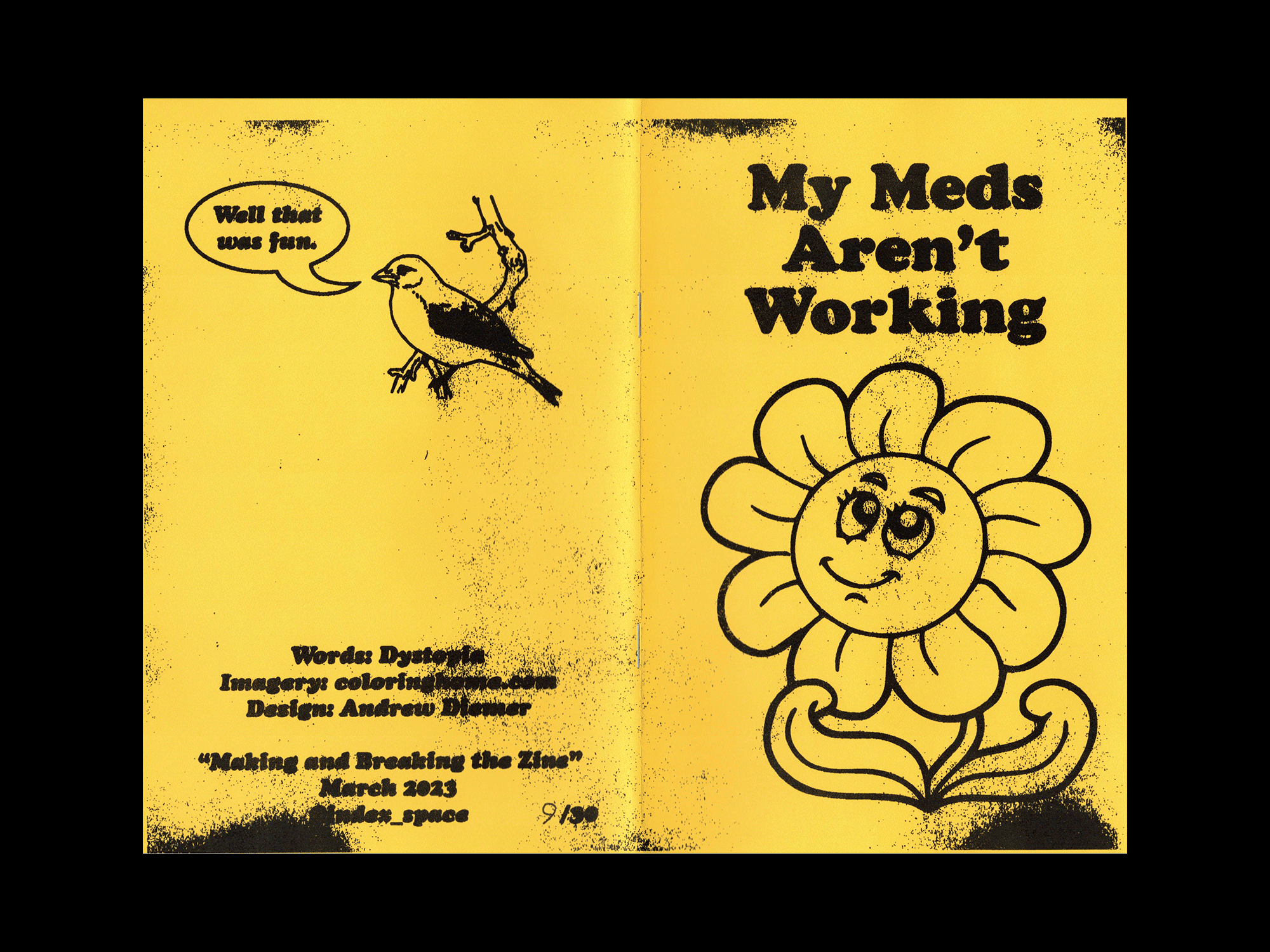 My Meds Aren't Working


Inspired by the titular song by Dystopia, My Meds Aren't Working is a coloring book for misanthropes. Imagery was naturally degraded using a scanner and photocopier, and bound via saddle stitch.

Original edition of 30 zines, handprinted and bound in Brooklyn, NY. Packaged with crayons. This project was created as a part of the inaugural session of Making and Breaking the Zine, Hosted by Index Space.
The Paint
"A shitposter's guide to basketball culture."
'The Paint' is a collaborative zine project I started with my good friend and fellow basketball aficionado
Nel Sparkman
. This zine basically functions as a printed collection of memes that we made dissecting ideas in and around the culture of the game of basketball.
Proceeds benefited the families of Daunte Wright and Adam Toledo. R.I.P.
Reasons To Live - Volume 1

Inspired by lived experiences in Therapy and my personal Mental Health Journey,
REASONS TO LIVE - VOLUME 1
is a compilation of messages to my younger self. A zine for troubled minds with troubled thoughts. Proceeds benefit
The Trevor Project
.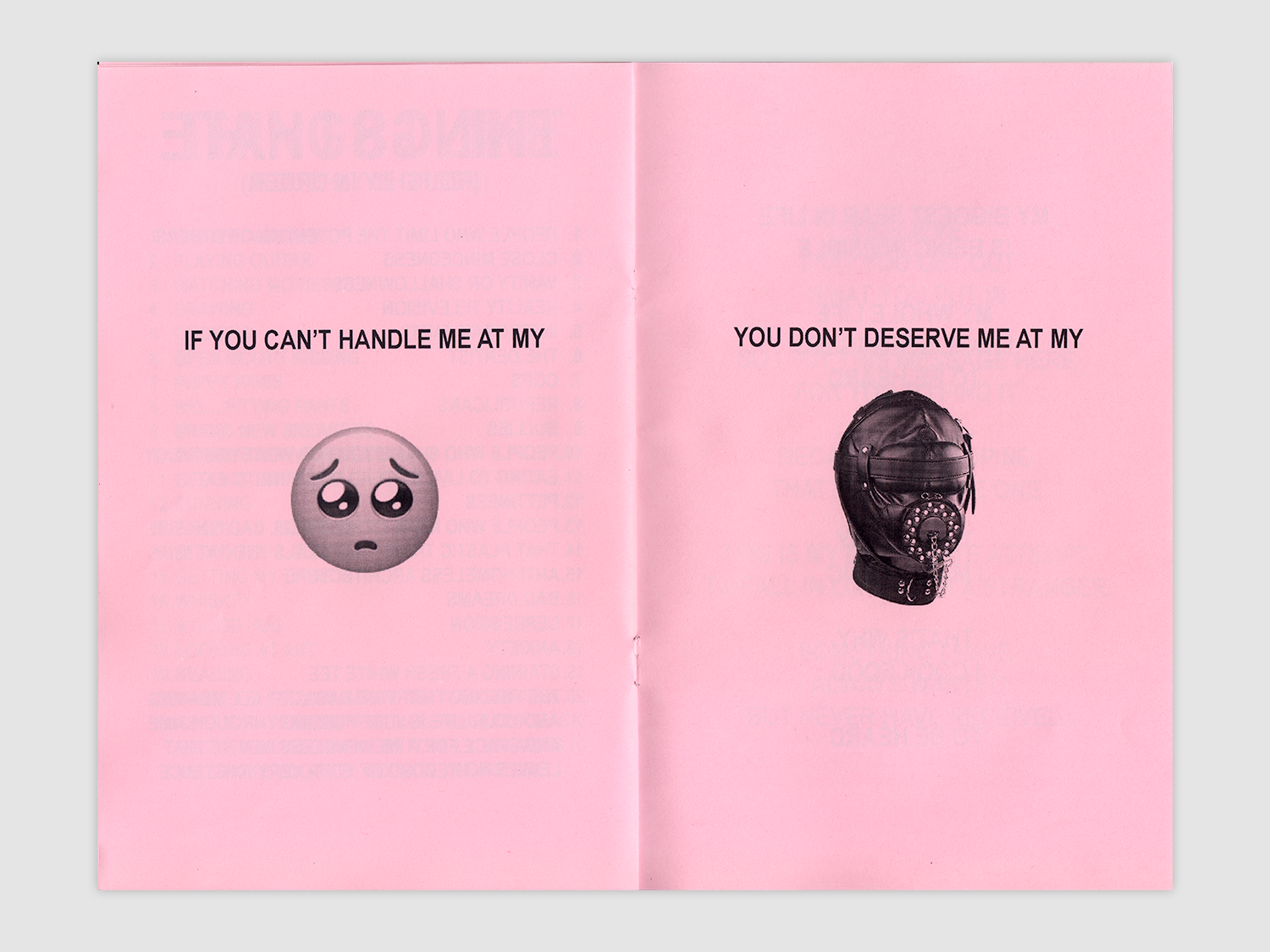 Eligible Bachelor


Eligible Bachelor is a physical attempt to examine the online dating phenomenon in the 21st century; for me it was an honest attempt to find love in a hopeless place, and a great journey of self exploration.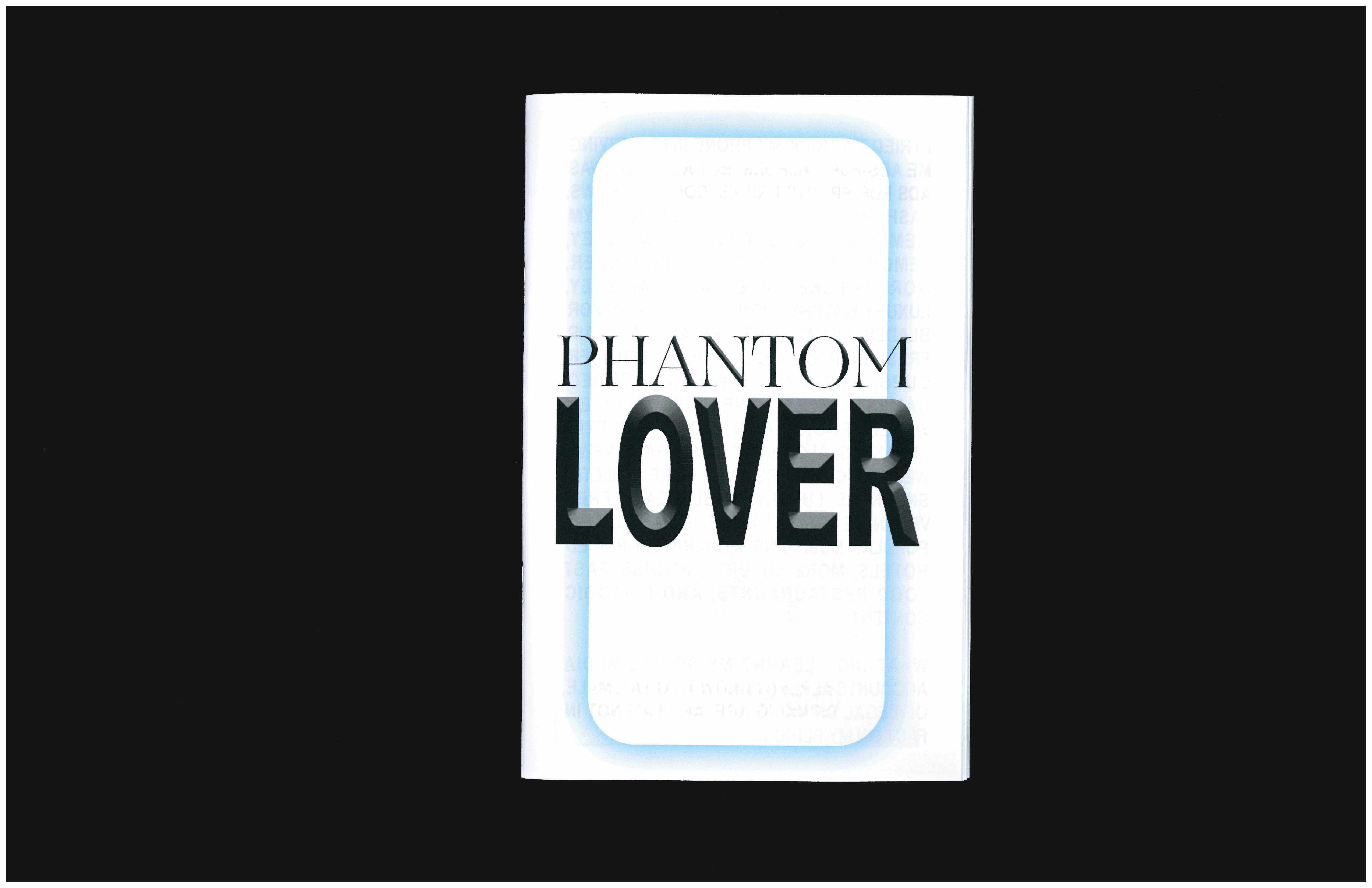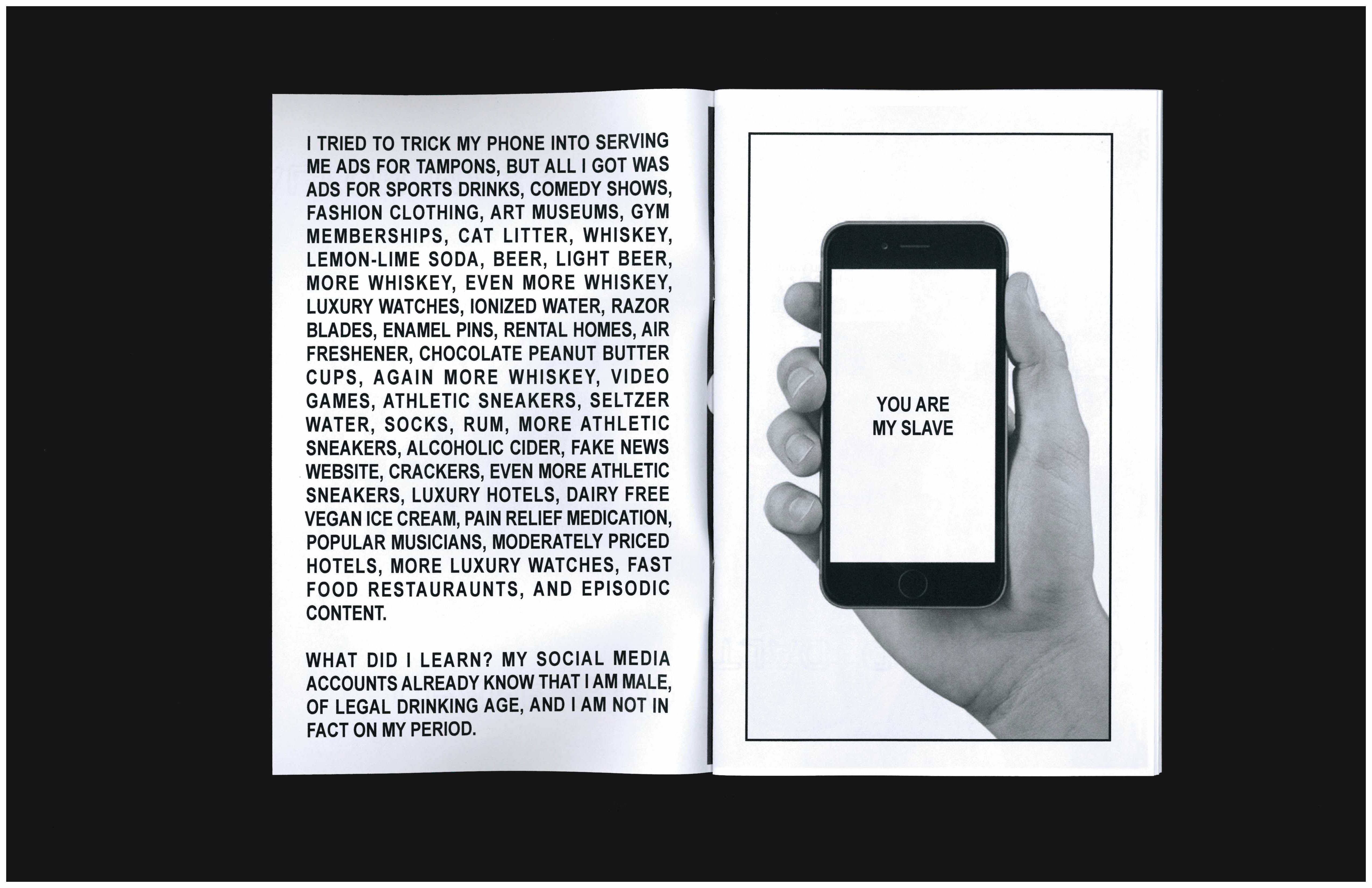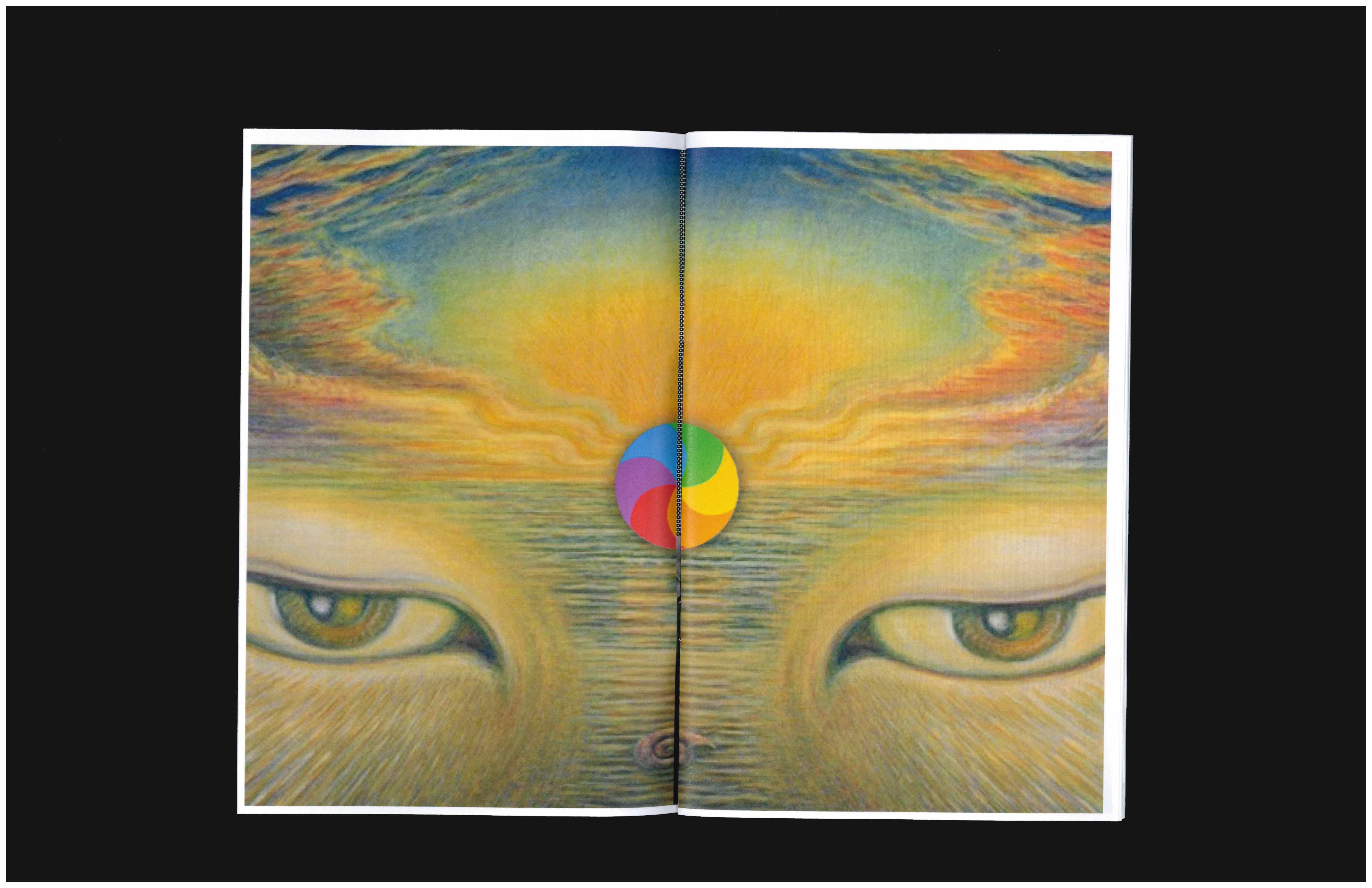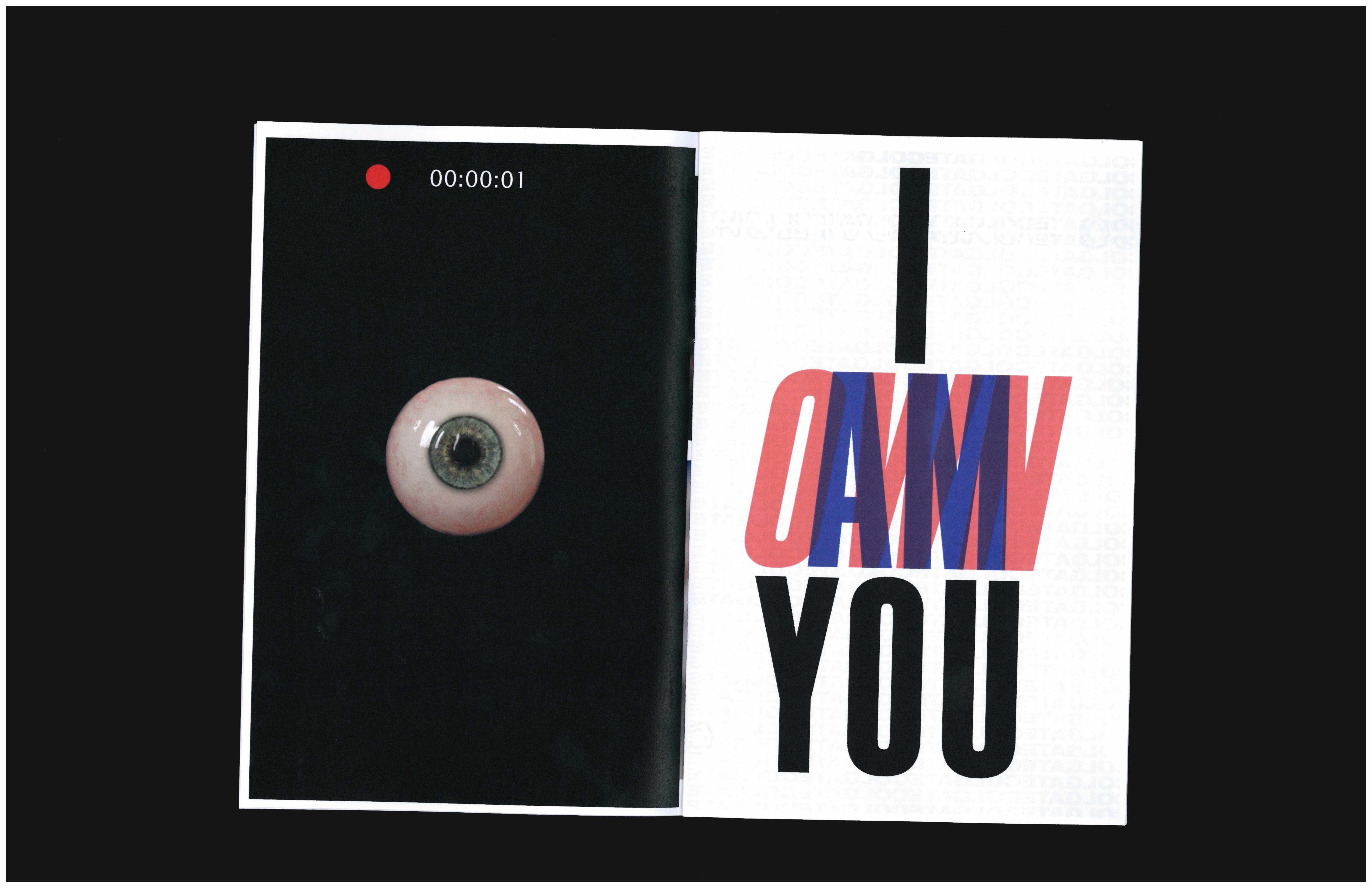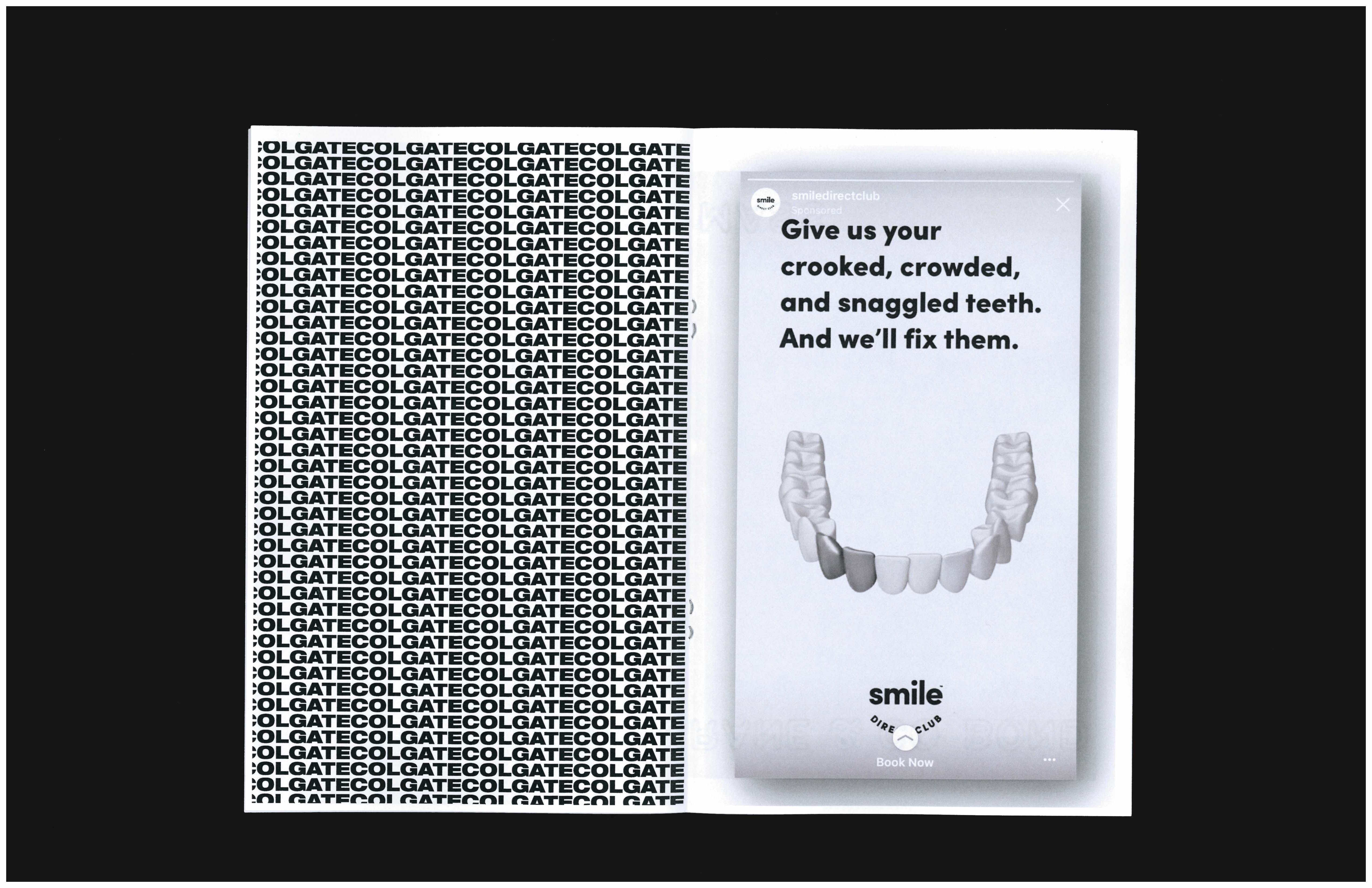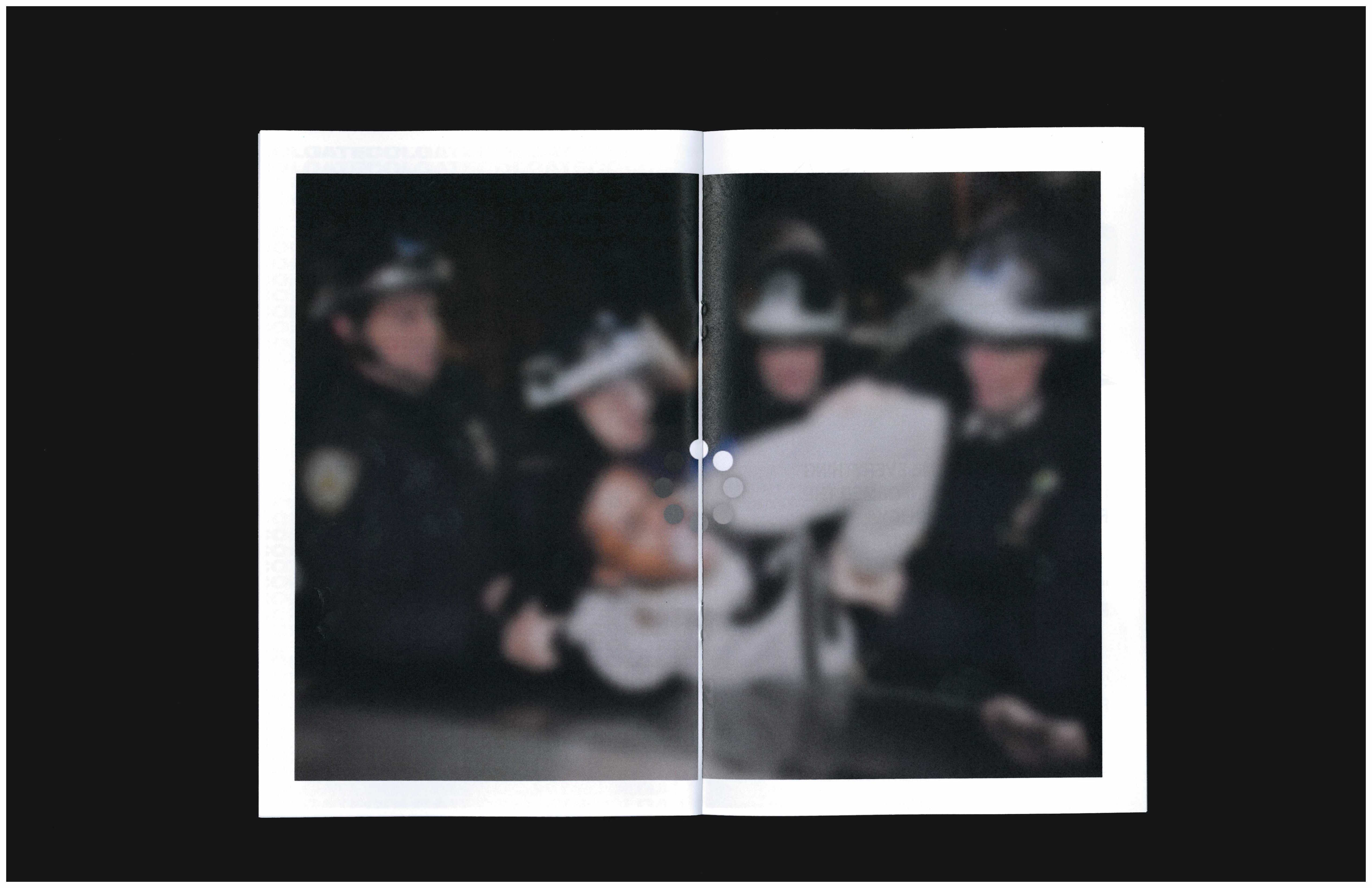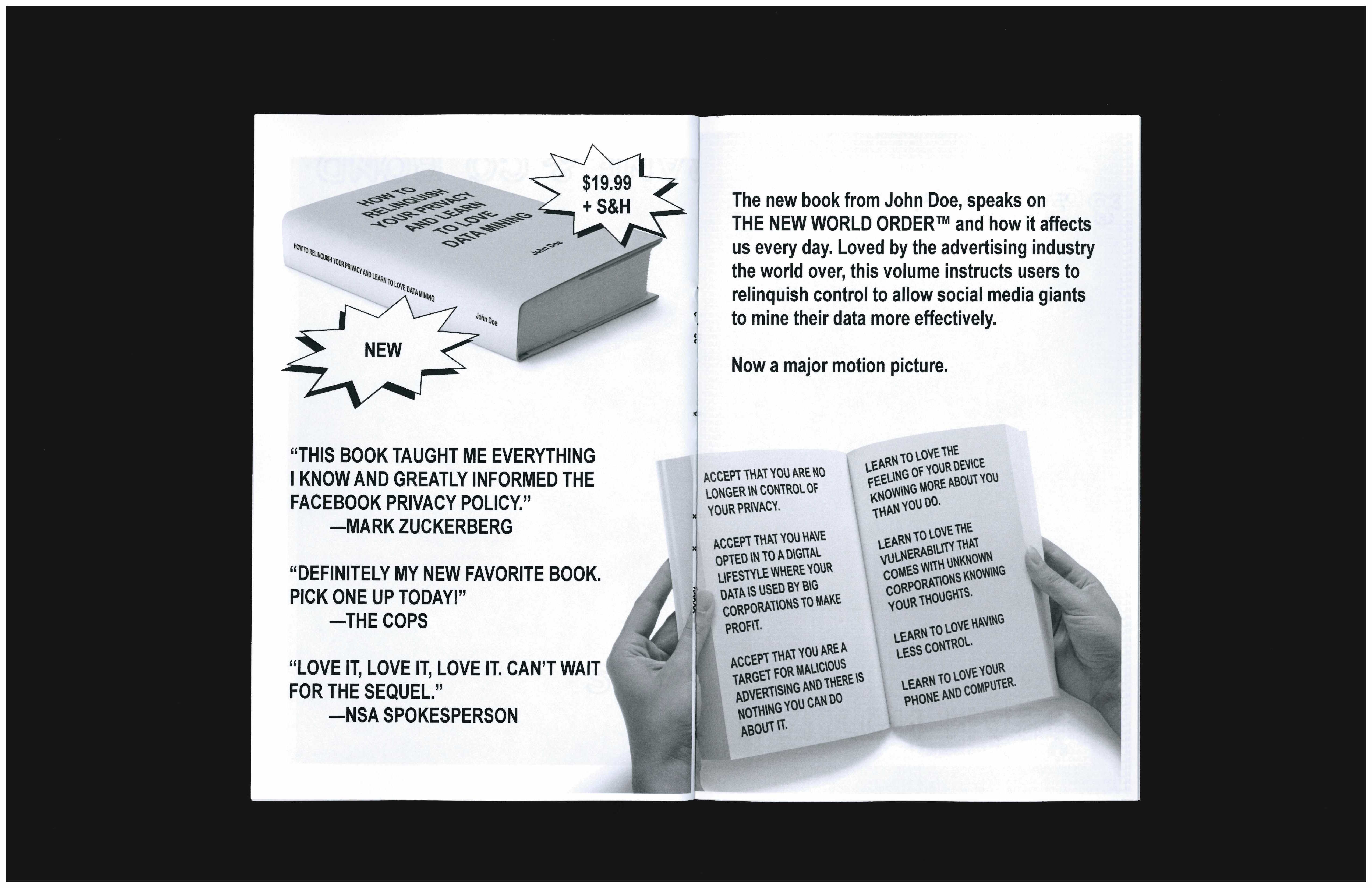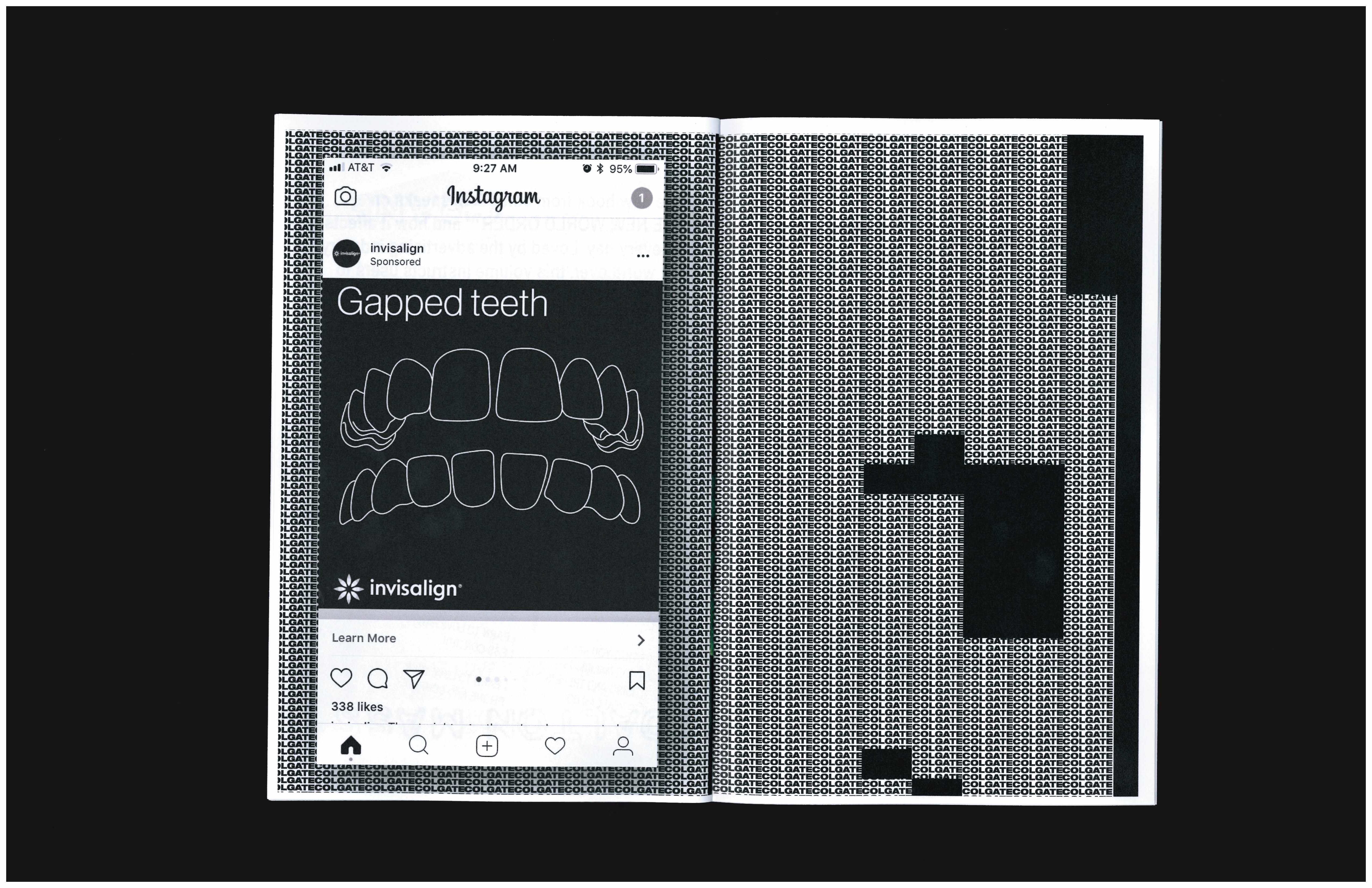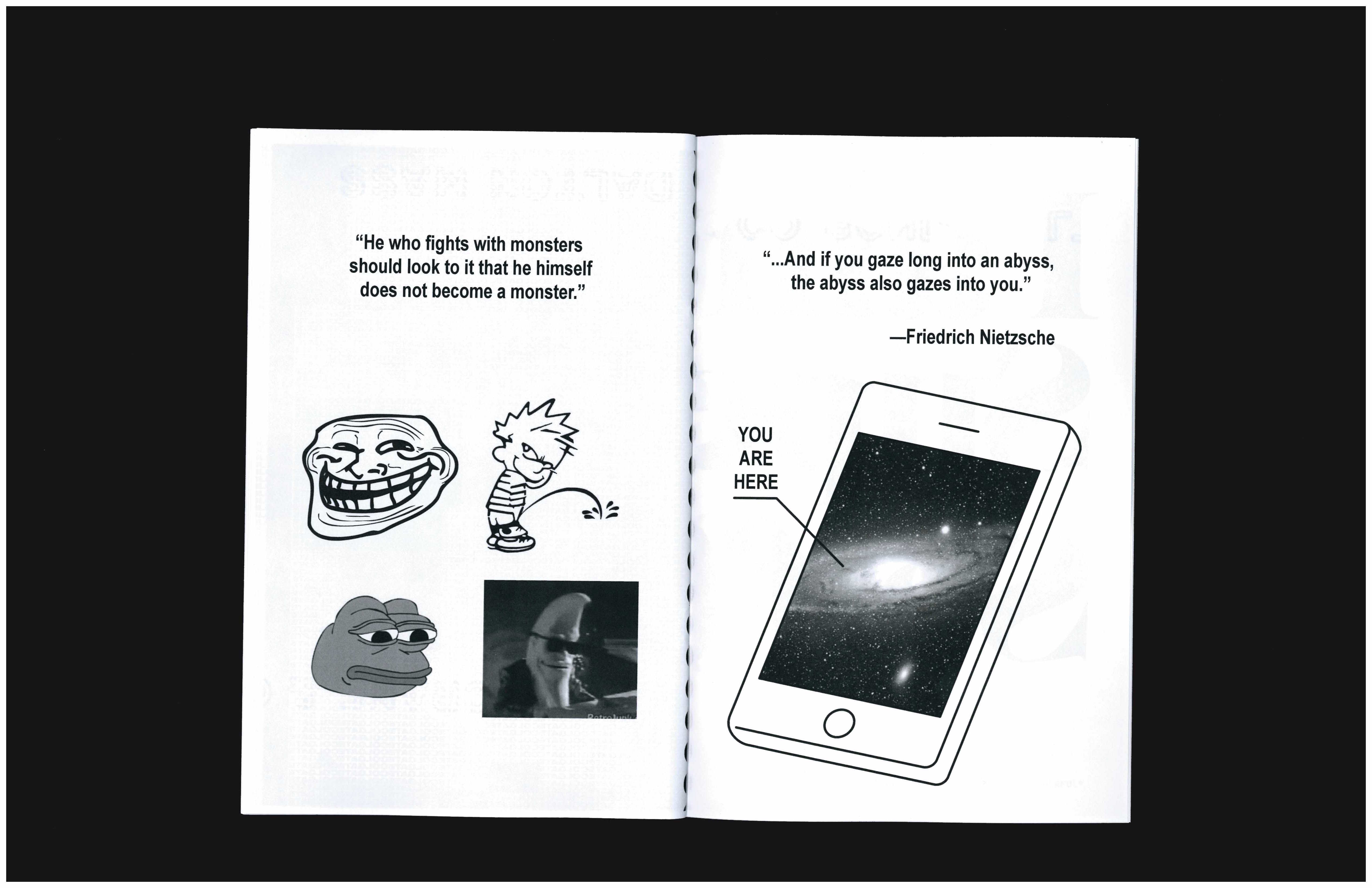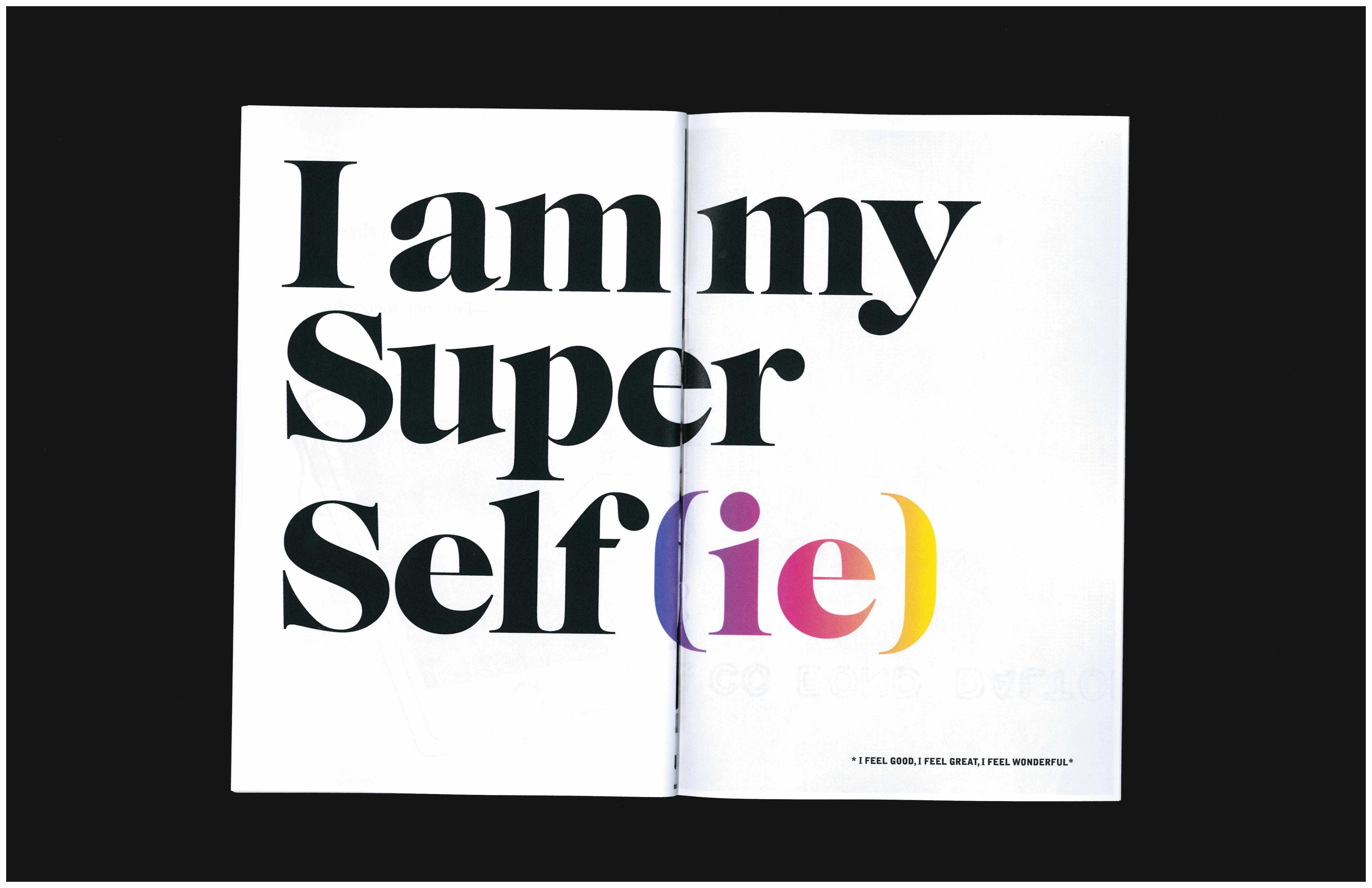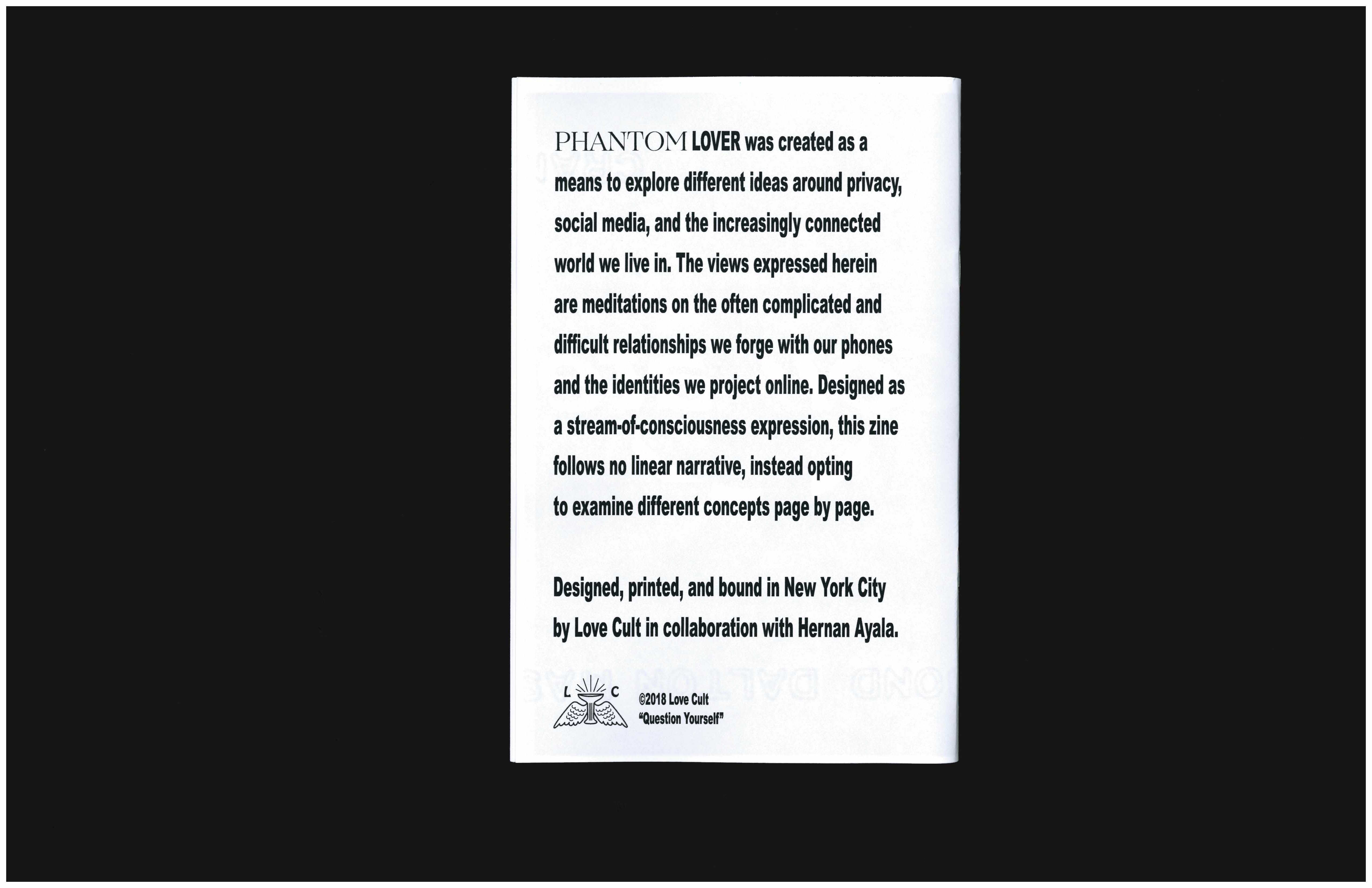 Phantom Lover


Designed in collaboration with
Hernan Ayala
and
Johnny Fracchiolla
,
Phantom Lover
was created as a means to explore different ideas around privacy, social media, and the increasingly connected world we live in. The views expressed in the zine are meditations on the often complicated and difficult relationships we forge with our phones and the identities we project online. Designed as a stream-of-consciousness expression, this zine follows no linear narrative, instead opting to examine different concepts page by page.
Christ Air

Christ Air
is the first zine I made for
Love Cult
, a collaborative project I started with my best friend
Johnny Fracchiolla
. Inspired by my love of Skateboarding and Religious Art, this zine was produced in a limited edition of 80 copies and risograph printed at
TXTbooks
in Brooklyn, NY.